A program of events that focus on death and related themes, bringing together audiences, artists, and guest speakers.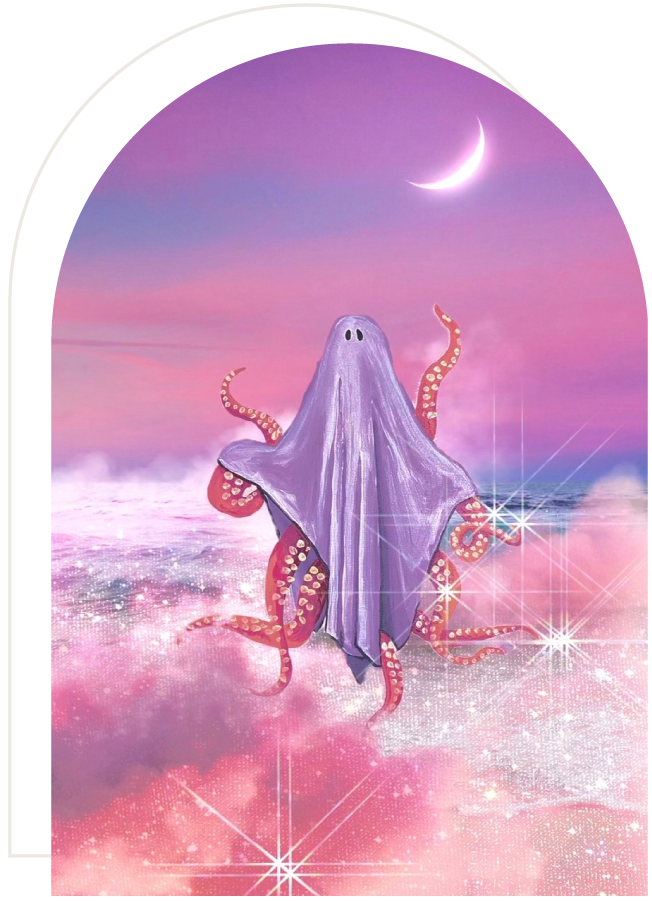 "Octi-ghost" by Mandy van Leeuwen
About the Series
The arts have an important role to play in supporting people's communion with death and this series offers to create a space in which participating artists can share work with the Lethbridge community that reflects on our shared mortality, the nature of impermanence and grief, and the things that haunt us.
upcoming events
Events will take place at Casa throughout September 9 to October 28, 2023, and will be *free and accessible to the public with generous support from the Canada Council of the Arts, Alberta Foundation for the Arts, Allied Arts Council, Casa, City of Lethbridge, and the University of Lethbridge.
The Galt Museum, The Southern Alberta Art Gallery (SAAG), and the Art Now public speaker series at the University of Lethbridge, will also contribute programming throughout September-October 2023.
*Events are free except for specific Galt Museum programming and the Victorian Hairwork Workshop. See our Events Calendar for more information.